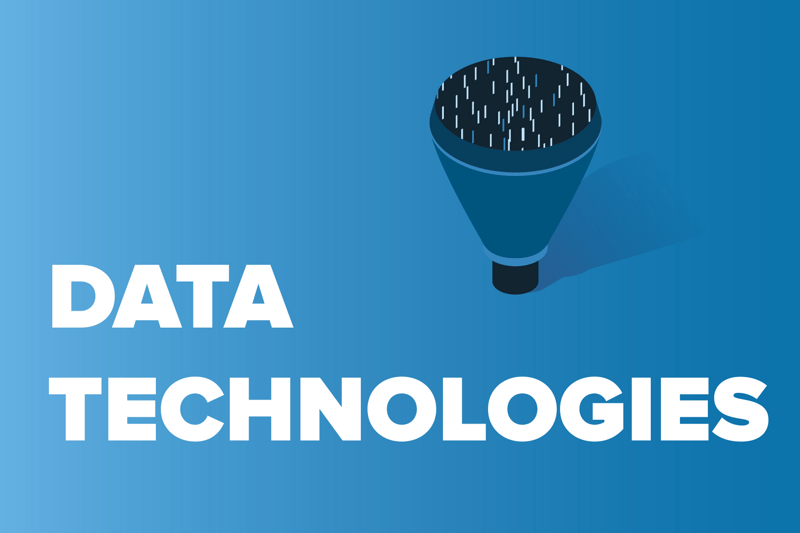 What we do?
Data Technologies is a global and transversal unit of SDG Group that develops professional services in Data & Analytics through two lines of work that converge in a unique way, that is, modern engineering and specialized technology consulting.
Technology Consulting consists of advising, defining and executing disruptive solutions in different functional and sectorial areas focused on the foundation of platforms and systems.
Modern Engineering consists of designing, developing and implementing cutting-edge and high-impact solutions in the technological transformation and in the value chain of our clients' data that allows them to innovate in an agile and secure way.
Both aspects require both human ingenuity and technological excellence and critical thinking.
Our activity revolves around four major and trending technology areas: Modern Data Management, Extreme Data, Artificial Intelligence Engineering and Cloud Architecture & xOps:
Modern Data Management: The activity of this area revolves around Data Warehousing solutions, from more common activities such as Data Platform foundation, data architecture, persistence layer design, data lifecycle, logical and physical data modeling, ETL/ELT process development, to more modern practices such as ETL/ELT process design and development; to more modern practices such as metadata-driven process design and development, functional and technical data observability, process and deployment automation through Data Ops strategies, dynamic data technical governance strategies and finally, application of latest modeling strategies such as Data Vault or Data Mesh.
Extreme Data: The activity of this area covers a very wide range of disciplines within extreme data engineering. The confluence Modern Data Management is unavoidable so often solutions and disciplines converge, having to co-work between both teams. The most common areas of work in this dimension are: founding architectures in the form of Data Lakes, Lake House or Cloud House, building Enterprise Searching platforms and engineering around Near Real Time use cases using Event Streaming Processing platforms and solutions. In all these areas we mainly develop stages of ingest, processing, cleansing, quality, governance, data lifecycle management, etc., following the best-practices of the latest trends based on concepts such as Data Fabric driven by Metadata and Data Ops.
Artificial Intelligence Engineering: Within this area we focus on four fundamental activities: foundation or conformation of Advanced Analytics Platforms where AI and Machine Learning systems will be developed; definition and implementation of templates, development circuits, automatic deployment circuits, governance mechanisms, etc. within the Machine Learning area with a strategy based on the MLOps paradigm; Industrialization of Artificial Intelligence and Machine Learning systems and co-working with Data Scientist teams with the role of Artificial Intelligence / Machine Learning Engineer with a production-oriented development perspective that does not involve an industrialization stage. In the field of Artificial Intelligence the main areas of work are around Computer Vision and Natural Language Processing.
Cloud Architecture & xOps:
All engineering areas when developing platform design and definition activities need to rely on a precise definition of architecture and infrastructure with the best approaches to security, monitoring and cost optimization management. The Cloud Architecture area deals with these main tasks: Physical design of infrastructure solution in the main public Cloud vendors as well as private Cloud, infrastructure implementation following development strategies such as infrastructure as code and automatic deployment methodologies and continuous integration such as GitOps, data pipeline automation, extreme data, artificial intelligence and machine learning with approaches such as DataOps and MLOps.
At Data Technologies you will have the opportunity to make three types of collaborations with other teams in the company that will surely amplify and fortify your career plan.
Collaboration with the Innovation department because in this unit we participate in the design and architecture as well as in the development of some of the innovative artifacts that are defined in this area and that are part of the strategic portfolio of the company, therefore you will have the opportunity to do future engineering using the main and new technologies of each moment.
Enrich other units and departments in terms of engineering and technology so you will have the opportunity to do demonstrations, proofs of concept, training to other colleagues through different Growth initiatives such as Flash Talk, Artifact Days and other SDG Academy activities.
Working together with the company's sales team or drive team doing business development activities, proof of concept, solution design, proposal estimation, etc.

Open Positions
Take a look and develop your proffesional career around the most cutting-edge technologies and paradigms in data engineering: